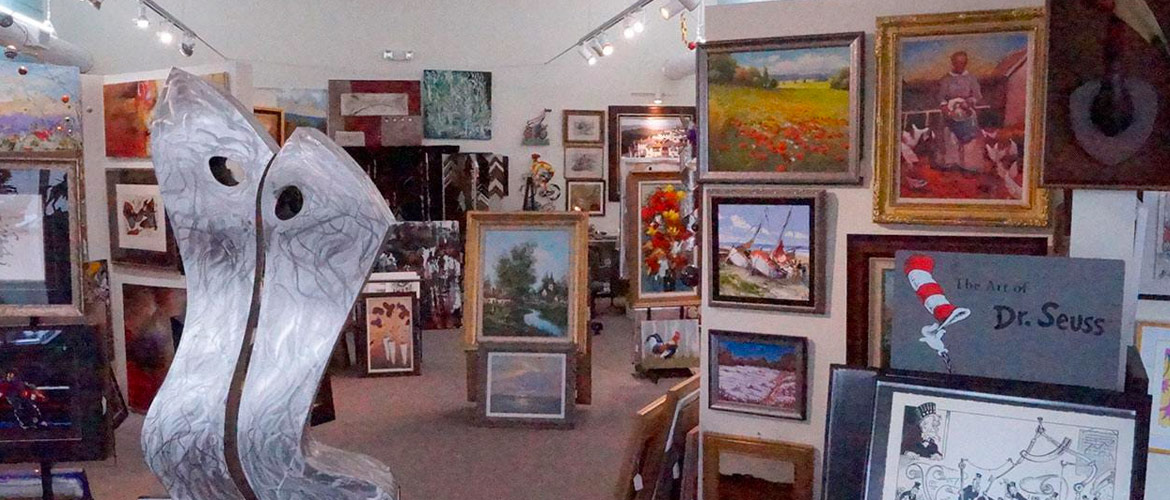 Services
Kavanaugh Art Gallery provides complete fine art services, including conservation framing, appraisals, restoration, installation and lighting, and other services as requested by our clientele.

Our clients have learned over the years that if we do not have it -- and we probably do -- we can certainly get it. We routinely participate in art auctions throughout the country and carry works from some of the world's finest artists.

Custom, museum quality framing and installation
Framing is our specialty and is done on-site. We pride ourselves on providing quality framing for all your artwork: your beautiful painting, your family photo or poster, your new diploma or the framing of your family heirlooms. We are here to assist and collaborate with you in designing the perfect combination of matting and framing.

Art On Approval
Purchasing art of any kind can be intimidating and we want to make the process more enjoyable for you. We know that experiencing a painting in your home to see if it is the right size on the wall or if it works with your décor is very helpful in making a decision. For our local friends, taking artwork home on approval is easy.

Layaway
Our layaway program offer is just another great way to help your art purchase easier on your wallet. We offer 12 month, interest free, layaway.

Corporate Consulting
We love to collaborate with designers on projects big & small – creating multiple possibilities for any space. From an existing office space or a new construction office building, to even a boutique hotel renovation, we have the capacity & experience to accommodate your needs no matter the size.

Fine Art Appraisals
You should have an art appraisal whenever your art is involved in insurance claims, estate tax, charitable donations, when selling the art, or for equitable distribution. We need a photo of the piece that includes the signature and the back of the piece. We also need the size of the piece not including the frame and any prior documentation. We charge $125 for the first item and $75 for each additional piece.